2024 SIETAR USA National Conference
Acceptance • Belonging • Community
A Virtual Conference Event

February 22-24, 2024

Scroll down for details & check back regularly for updates!

The CFP is NOW OPEN!

The SIETAR USA National Conference provides the space to:
Engage boldly in the difficult dialogues about what disconnects us.
Bring us closer to a shared understanding and empathy.
Explore together concepts, tools, best practices – and even solutions.
Bridge the gaps and move toward integrating Intercultural and Inclusion.
Who Should Attend
At a time when the world needs the wisdom and work of SIETAR USA members and friends more than ever, the national conference brings together professionals from many regions, ethnicities, occupations and industries for collaborative learning and a stimulating exchange of ideas. This conference is designed for those who teach, train, work, or conduct research in arenas where intercultural competence, bridging differences, and social justice, equity and inclusion are important.  
Whether you are new to these fields or an experienced practitioner, the SIETAR USA conference offers learning and personal connections that will enhance your capacity to meet the needs of your students, colleagues, communities, and families. 
Do you seek to share your expertise as a presenter and learn from others, or want to meet and greet colleagues and friends? Please plan to join us virtually in 2024! SIETAR USA acknowledges and offers respect to the past, present and future practitioners and supporters of intercultural communications, diversity, equity, inclusion and belonging of all forms. 

SIETAR USA Conference attendees come from:
✔️ Global Business and Multinational Corporations
✔️ Global Virtual Team Members, Leaders and Facilitators
✔️ Education
✔️ Health Services
✔️ Training, Coaching, and Facilitation
✔️ Intercultural & DEI Writers, Podcasters, Bloggers & Vloggers
✔️ Global Mobility and Relocation
✔️ Research
✔️ Government
✔️ Refugee and Immigrant Support Services
✔️ Domestic Diversity
✔️ Global Diversity
✔️ Cultural Transitions
✔️ Peace and Conflict Resolution
✔️ Tourism
✔️ Communication and Dialogue Professions
✔️ Community Development
✔️ And more...
Meet Your Conference Team
The 2024 Conference Chair and Planning Team Welcome You to
'Acceptance • Belonging • Community'!
Program Chair: TBA

Track Chairs:
Acceptance: TBA
Belonging: TBA
Community: TBA
Scholarship Chair: TBA
Silent Auction Chair: TBA
Wellness Chair: TBA
2024 Keynote Speakers
Acceptance • Belonging • Community
Opening Keynote
Thursday, February 22 - 3:00 pm-4:00 pm (Eastern)
TBA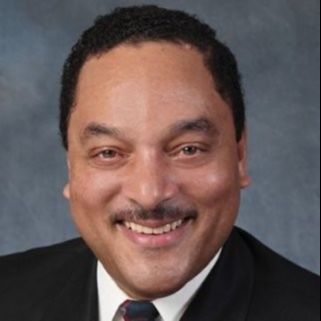 Presenter: Elmer Dixon
President, SIETAR USA
President, Executive Diversity Services, Civil Rights Activist, Author

Closing Keynote
Saturday, February 24 - 12:45 pm-1:30 pm (Eastern)
Topic: TBA
Schedule At A Glance (TENTATIVE)
February 22:

  Welcome, Opening Keynote, Sessions, Deep Dive Lab #1

February 23:  Features a full day of sessions, time with the sponsors & exhibitors, Deep Dive Lab #2, and do NOT miss the Virtual Dance Party!



February 24:

Opens with a Wellness hour, more sessions, and concludes with the Closing Keynote.
February 22

Click the date (above) to view/download/print a copy of the session schedule for this day.
February 23
Click the date (above) to view/download/print a copy of the session schedule for this day.
February 24
Click the date (above) to view/download/print a copy of the session schedule for this day.
At this time, the SIETAR USA Scholarship Application Program is

CLOSED

.

Congratulations to our 2022 recipients! 
Click here to read about this year's winners: 2022 Recipients
At this time, the Call for Conference Volunteers is

CLOSED. 
Watch for information on volunteering for the conference in the coming days. If you'd like to be included in volunteer opportunities for the 2024 Virtual Conference, just email [email protected]. Thank you!
2024
SIETAR USA conference participants always enjoy finding unique and useful items at the Silent Auction, so prepare now to donate and be sure to visit the (virtual) Auction at the (virtual) Conference!
The Silent Auction proceeds provide scholarships to the conference for those interculturalists/DEI practitioners who might not otherwise be able to attend, such as students volunteers in community-based non-profit organizations. Attending the conference helps these individuals gain valuable knowledge, skills, and contacts in the field while contributing their perspectives and experiences.
You can donate items, products, or services to the auction. Popular items include:
New or gently used books (perhaps with an autograph)

Videos or training tools

Certificates for consultations, trainings, certification courses or workshops

Arts & crafts or other goods you've collected while globetrotting

Your own artwork

Collections of world music, scarves or jewelry

Special mementos or theme baskets from your hometown, region, or country are often the first items to go!
Suggested minimum item value: $20
To donate your item(s), please contact the Silent Auction Team ahead of time and pledge items(s) with the description, value, and donor information for proper listing in the auction. You may complete the donation form found at this link: 2024 Silent Auction Donation Form

PLEASE NOTE: We are unable to accept donations for the Silent Auction after 5:00 pm on Thursday, February 15, 2024.
For questions or additional information, contact [email protected]. Thank you, in advance, for your generosity in supporting our scholarship program!
Past Silent Auction
Photo provided by SIETAR USA Staff